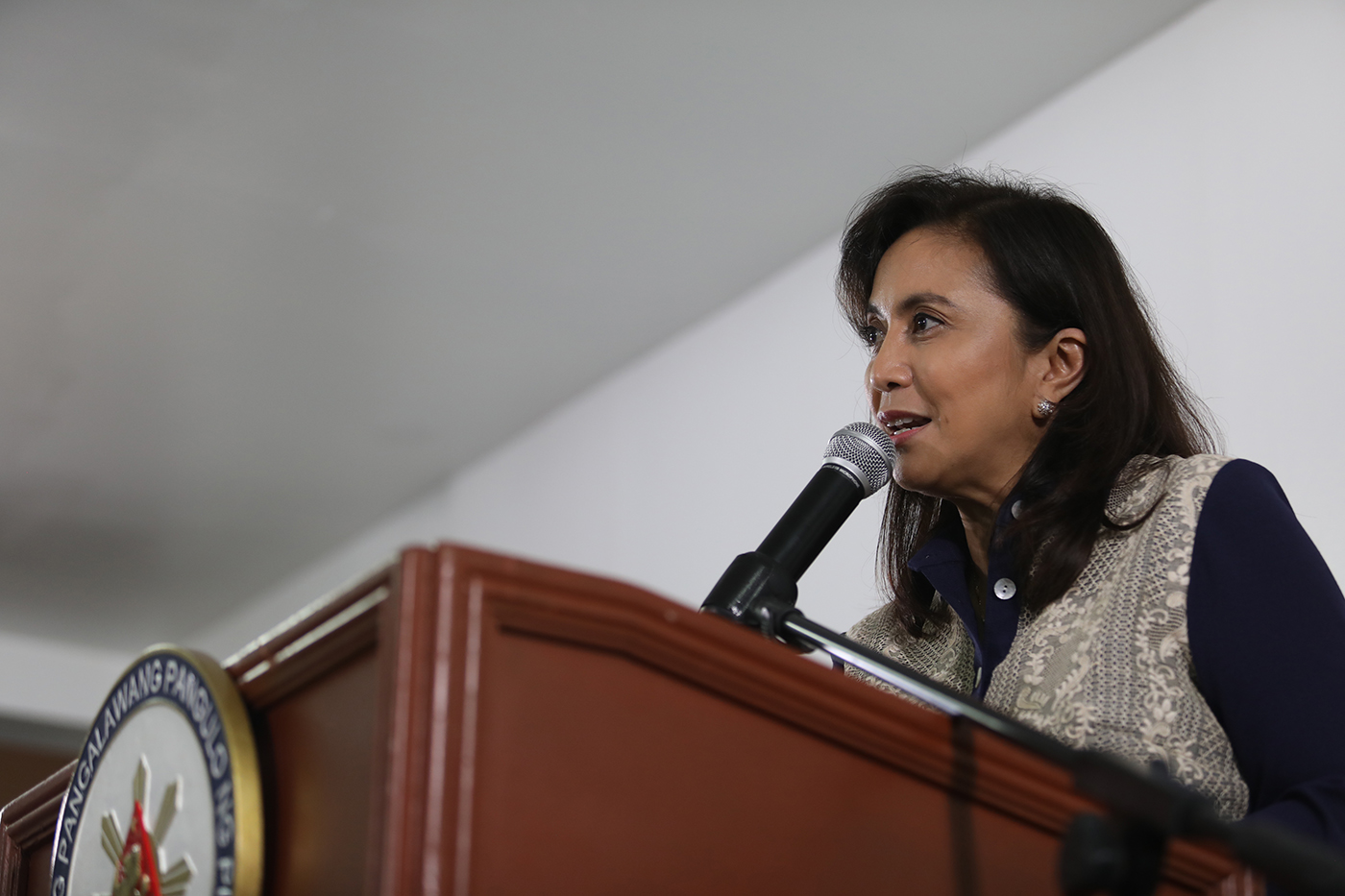 MANILA, Philippines – Vice President Leni Robredo said President Rodrigo Duterte should focus more on fixing the country's worsening economy instead of hurling insults at her and God. 
Robredo clapped back at the President on Wednesday, July 11, after Duterte called her "incompetent" and unfit for the presiency. 
"Ayoko na sana i-dignify pero siguro sabihin ko na lang na imbes na insultuhin ako o ang Diyos, asikasuhin na lang muna ang mga problema ng ating ekonomiya (I initially did not want to dignify him, but instead of insulting me or God, he should focus on fixing the problems of the economy)," said Robredo in a statement. 
Duterte had disparaged Robredo's capability to lead the country mere hours after she announced she will lead and unite the opposition. 
"I don't think she will be ready to govern a country. Reason? Incompetence. She is not capable of running a country like the Philippines," Duterte told reporters in Clark, Pampanga, on Tuesday.
He said he would not resign just so she would become president. If he ever does, it would be "for the people, so they can choose who they want."
The Vice President's legal adviser Barry Gutierrez then slammed the President for calling Robredo as "incompetent."
Gutierrez cited the country's woes under the Duterte administration like rising inflation, a weaker peso, the P1.19 trillion the Philippines plans to borrow from local and foreign creditors in 2019, the recent spate of killings, and inaction over the increased Chinese militarization of the West Philippine Sea. (READ: Incompetent? 'Look who's talking,' Robredo camp tells Duterte)
Recently, Duterte has repeatedly called God stupid and belittled tenets of the Catholic faith while speaking behind the presidential seal. 
He has since met with several religious leaders who had criticized him for insulting their faith, with Duterte even apologizing to God. 
Robredo's declaration of leading the opposition and Duterte's meeting with religious leaders fell on the same day the President's satisfaction ratings in the latest Social Weather Stations survey reached a new low. – Rappler.com